Education
University of Arkansas School of Law,
Juris Doctor, 1994.
Christopher Newport University,
Bachelor of Science, 1990.

Admissions
South Carolina Bar, 1996.
Virginia Bar, 1994.
Divorce Attorney Tom Holland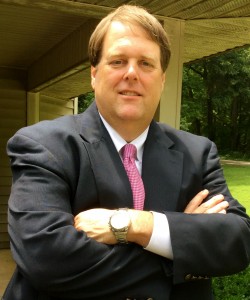 Mr. Tom Holland began his career as a South Carolina prosecutor. Also, he was an Assistant Solicitor with the Sixteenth Judicial Circuit (Union County) and violent crime prosecutor with the Sixth Judicial Circuit. And he has been a Lancaster City Solicitor. Finally, Mr. Holland served as an Special Assistant United States Attorney as well as General Counsel for the Lancaster County Sheriff's Office. He now works at Robert J. Reeves P.C. in Fort Mill where he focuses on family law and divorce cases.
In addition to his law practice, he is an Adjunct Instructor at the University of South Carolina at Lancaster. Mr. Holland teaches Criminal Procedure and Policing/Criminal Courts. Since his years as a former criminal prosecutor, Mr. Holland now uses that experience to help individuals going through divorce. Because he used to prosecute criminals, Mr. Holland is not afraid to fight or stand up for his clients in family court.
If your spouse tries to intimidate you, they will face Tom Holland in deposition and in the courtroom. While our firm prefers to resolve divorce cases by agreement, sometimes that is just not possible. So you have to litigate. And that is when you want a former prosecutor by your side and on your team. You don't have to do this alone.
Both Professional and Personal Experience
Mr. Holland has been through divorce personally. Consequently, he knows what his clients are feeling. As a result, he can anticipate what is coming. Divorce is a serious change of life event. Furthermore, we know that the stress is second only to death of a loved one. But, in many cases, people make it harder than it has to be. As an experienced divorce attorney, Tom Holland will get you through this ordeal. In addition, he will try to stop conflicts without unnecessary strife. In the end, the goal is the same in every case. Unless you can reconcile, the mission is to get divorced peaceably and move on. You will save your sanity as well as legal fees. Call today and let's see what we can do. You will sleep better knowing your options.