Our Backgrounds and Experience
Robert J. Reeves P.C. is a law firm with offices in Fort Mill, Charlotte, and Anderson. We are a full service personal injury, criminal defense (SC DUI, DUAC, felony DUI or NC DWI), and family law (divorce, child custody / visitation, property division) practice. In select cases, we work together with independent local attorneys. Because we know what you are going through, we will be there for you during this difficult time in your life. Let our years of helping others in the past take away some of the stress and anxiety you are feeling now. Call now at 803-554-4157 or  any of our lawyers for a private consultation.
 Injury | Criminal | Family
Because it is difficult to do everything well, our firm focuses on just three (3) areas of law. So here at Robert J. Reeves P.C., our attorneys focus on serious injury, criminal defense (DUI, DWI, DUAC, felony DUI), and family law. Whether you are seriously injured in a car, truck, or motorcycle accident, are facing criminal prosecution, or going through separation and divorce, our experienced lawyers can help. After all, this is what we do, and we are honored to help get families through this difficult time in their lives. Call now for answers and options.
In every case, the first critical decision you must make is which law firm to retain. This is a very important step in the process as the lawyers you choose can make a difference in the outcome of your case. Before making your choice, we encourage you to carefully review and compare the credentials of different lawyers and law firms. You should even consider personally meeting with several attorneys and ask them hard questions. We welcome your review of our experience and credentials and would be happy to sit down with you and go over what we can do for you. Then, after you have completed your research, we respectfully suggest you then hire the lawyer who gives you the most confidence but also puts you at ease.
Our Credentials:
29 Years Trial Experience on part of Robert J. Reeves

Best Attorneys of America

Million Dollar Advocates Forum

National Trial Lawyers Top 100

National College for DUI Defense

Former Registered Nurse (RN)
Former WC Insurance Defense Lawyer
Former SC DUI Prosecutor (Zac Fry)
National Trial Lawyers Top 40 Under 40
Attorneys licensed in both SC and NC

Cases We handle:
Serious Personal Injury
Criminal Defense
Family Law
Memberships & Endorsements: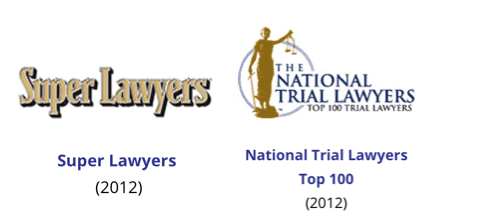 get help now.
after hours, evenings, or weekends
Legal Help Videos
Check out our featured videos for some legal advice from our attorneys!
When it comes to worker's comp cases— there are plenty of cases that come through our offices. From slips and falls, broken bones, construction injuries… It seems that hurt workers emerge from every field— no matter the assumed danger. However, what happens when...
read more
ROBERT J. REEVES

Robert Reeves
 is a 29 year veteran trial litigator who focuses his practice on serious personal injury and wrongful death claims in both federal and state courts. He also represents injured workers before the SC Workers' Compensation Commission. . .
Zachary E. Fry

Zac Fry is a former South Carolina DUI prosecutor and is based in the firm's Fort Mill office. He will be focusing his practice on DUI, DUAC, and felony DUI cases in York County. Mr. Fry began his legal career as a law clerk for Judge Eugene C. Griffith, Jr., resident Circuit. . .
Aaron R. Lee

Aaron Lee is a criminal defense lawyer who focuses on DWI defense in North Carolina.  He has been named Top 40 under 40 criminal defense lawyers in NC, and has been selected as a 2019 Super Lawyer: Rising Star. He and his wife Kelsey reside in Concord…
Cody J. Burgin
Cody Burgin is a young lawyer who graduated from

the University of South Carolina School of Law in May of 2017. While in law school, he focused his studies on family law, and, since entering the practice of law, he has focused exclusively on representing the people…
Jeremey Poindexter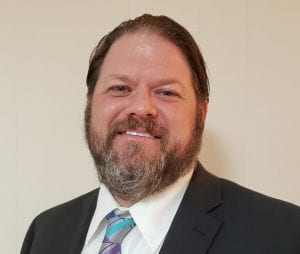 Jeremey Poindexter has been practicing law in the Upstate for more than 11 years. He has focused the majority of his practice on family law. He has handled a full range of family law cases including simple divorces, complex high net-worth divorces…