Education
University of South Carolina, School of Law,
Juris Doctor, 1989.
University of South Carolina, Bachelor of Arts (Political Science), 1986.
Bar Admissions
South Carolina Bar, 1989.
Richland County Bar.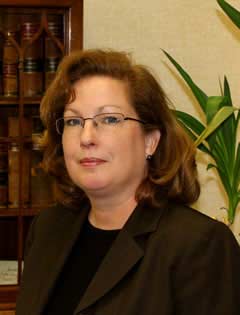 Ms. Bea Hightower is a partner in the independent law firm of Aiken & Hightower P.A. She and her husband Art Aiken practice personal injury and criminal law in Columbia. On select cases, the firms Aiken & Hightower P.A. and Robert J. Reeves P.C. team up to help families who suffer catastrophic loss or serious injury due to someone else's negligence. Bea, Art, and Robert went to law school together and have known each other for almost 30 years. Together, they use their diverse backgrounds and experiences to fight for those who have been injured through no fault of their own. The goal is to seek out all parties responsible and then to hold them accountable.
Ms. Hightower has both a criminal and litigation background having worked in the Berkeley County Deputy Attorney's Office, Richland County Public Defender's Office, as well as the Richland County DSS Child Support Enforcement Office. She is a compassionate advocate who will go the distance to fight for her clients. Ms. Hightower is a strong advocate for children and has served on the South Carolina Bar Children's Law Committee. She has also lectured and presented at various Bar Association Continuing Legal Education seminars addressing Guardian ad Litem issues.
Ms. Hightower has also served as an Adjunct Professor at the University of South Carolina, Department of Criminal Justice and Criminology. She has taught courses on the American Criminal Court Systems to undergraduate college students at USC. Ms. Hightower is a member of the South Carolina Women's Law Association and additionally serves on the Bar Association's Judicial Qualifications Committee, helping to research and screen potential judges.
get help now.
after hours, evenings, or weekends
Legal Help Videos
Check out our featured videos for some legal advice from our attorneys!