South Carolina Injury Attorneys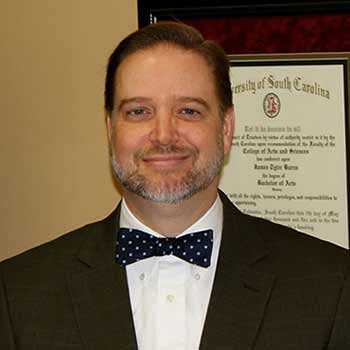 From the very beginning of Mr. Reeves' 29 year legal career, he litigated personal injury cases. Because of his medical training as a former Registered Nurse (RN), he understood serious injury and its long-term consequences. For the first seven years, Mr. Reeves represented insurance companies and self-insured employers. As a result of that training, he knows how to defend claims and how insurance companies value cases. Now, he takes that experience to fight for injured persons and their families. Having worked for the "other side," he now knows how to prepare and anticipate their defenses.
how we handle cases
While cases can always be settled quickly, it is not usually in the client's best interest. Rather, experienced trial lawyers know you must prepare every case for trial and then negotiate. Instead of going to the insurance company, it is better to have them come to you. After all, negotiating from strength is always better than weakness. Consequently, this is how we prepare cases in our firm. Then, once we get a "final offer," we sit down with you to review your options. First, we answer your questions and give you our best advice based on years of experience. Then, you decide how you want to proceed after our counsel. Try not to worry. After all, this is what we do and are there beside you every step of the way.
get help now.
after hours, evenings, or weekends
Legal Help Videos
Check out our featured videos for some legal advice from our attorneys!