FORT MILL CHILD INJURY ATTORNEY | ROBERT J. REEVES P.C.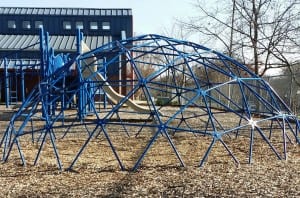 A Fort Mill child injury happens in an instant of inattention.
My children grew up here in Fort Mill. They went to went to school here, played sports in Tega Cay, and got their first jobs near Baxter Village. Then they were grown before I knew it and went off to college. When they were small, I did everything I could to protect them. They started off in car seats then booster seats, and then seat belts when we were on the road. When they rode their bikes or skateboard, they had helmets, even if they didn't want to wear them.
That's just what parents do. We try to protect them because we know how quickly a serious injury can happen. Even minor falls can turn life-threatening when there is a "bump on the head." As a personal injury attorney and former Registered Nurse (RN), I was probably over protective, but I know from both legal and medical experience how vulnerable children are. No matter how minor an accident may seem at first, you should always get your child to an urgent care center or emergency room to make sure there is nothing to worry about. You will be glad you did and sleep better knowing everything is going to be fine, It's just going to take some time to heal. So what type of cases do we typically see involving children?
FORT MILL CHILD INJURY
As Fort Mill is located on both sides of Interstate 77, we see more than our fair share of auto accidents involving children. Even though we might think they are safe when in
safety seats, infants and small toddlers are more susceptible to injury, especially brain injury from car accidents. Fort Mill also has lots of neighborhoods and sidewalks. As a result, we encounter bicycle and skateboard accidents, usually from being struck by inattentive drivers in cars and trucks. We also see significant injuries from school bus accidents on the road.
There are no seat belts or airbags on school buses, and they can more easily rollover in side impact crashes. Children on buses are totally unrestrained and can break bones and hit their heads causing serious injury. Another place where children should be safe but often are not is at school itself. Playground equipment is not properly maintained and fails. Bigger kids are allowed to play dangerous contact sports with younger, smaller children. Kids are not properly supervised while outside, and now, bullying has become a real problem that can no longer be ignored by schools.
OTHER CHILD INJURY DANGERS
Another very dangerous place for children here in Fort Mill is pools and trampolines in neighborhoods and peoples' homes. A lot of our neighborhoods offer community pools and other recreational areas. Pools are great but must be supervised by a responsible adult at all times. Simply placing a "swim at your own risk" is just not enough. If you are going to allow small children to come, you must take appropriate steps to ensure their safety. An unattended child can get into real trouble and drown in a matter of moments. Trampolines are also extremely dangerous. But if someone is injured because of faulty equipment or not installed on level ground, a homeowner or community can still be held liable. Remember, children are children and must be protected from themselves.
WHAT TO DO IF YOUR CHILD IS INJURED
If your child has been involved in an accident, even a relatively minor one, go to the doctor and get them checked out. It is better to make sure they are alright. Especially with head injuries, there can be very serious injury that cannot be easily seen or detected without medical evaluation. Hopefully, your child is going to be fine, and you can rest better tonight. However, if not, you owe to yourself to see what legal options may be available. Unlike adults who are held to a higher standard, children are viewed differently under the law. Even cases where an adult would be barred from recovery, a child will still have options which can be pursued.
ROBERT J. REEVES P.C.
Our lawyers are dedicated and steadfast children advocates. We appreciate how bad things can happen even when you do everything to keep your children protected from harm. When someone else fails or refuses to be safe, we will seek to use the law to hold them responsible. We have helped many families over the years get through some of the most difficult times of their lives. Children injury cases are the most heart-breaking and challenging types of injury. As a former Registered Nurse (RN), attorney Robert J. Reeves knows first-hand and has treated children with serious injury.
After you make sure your child is receiving proper medical treatment, call us to review what can be done legally. We would be honored to personally sit down with you and review your options. You can reach us whenever you need answers – evenings, weekends, and holidays. Call Mr. Reeves directly on his mobile phone at 803-554-4157.
CAN WE HELP YOU?
Get answers to your questions now.
Call 803-554-4157 
after hours, evenings, or weekends
Legal Help Videos
Check out our featured videos for some legal advice from our attorneys!
Watch Now