LAKE WYLIE SC ATTORNEYS | CLOVER SC LAWYERS
LAKE WYLIE / CLOVER SERIOUS INJURY, DIVORCE, DUI DEFENSE LAWYERS
If you've been injured on the road or water or hurt on the job in Lake Wylie or Clover, we are available to help. If you've been charged with a DUI, DUAC, or BUI in Lake Wylie or Clover, we are available to help. Robert J. Reeves P.C. is a full service firm that focuses on three practice areas: serious personal injury, divorce, and DUI / DUAC / BUI defense. When you have questions and need answers, you can reach us for initial guidance and advice.
Attorney Robert J. Reeves lives in the Lake Wylie area and is personally available to answer your questions. We all enjoy living near Lake Wylie and take full advantage of boating and fishing. We also know how dangerous the lake can be when there are so many boats, skiers, and jet skis. People are not always as safe as they need to be, and that's how boating accidents happen.
AUTOMOBILE | TRUCK | MOTORCYCLE ACCIDENTS
With all of the growth our area has seen, we also have a lot more traffic on the roads as well as a new high school built on the way into Charlotte. As a result, we are also experiencing more automobile and truck accidents. And, of course, during the warm summer months, we see more motorcycle accidents. Some ride for fun. Others ride as their only means of transportation. Regardless, you have to be safe on the road and assume other drivers will not see you. People always seem to be in a hurry, especially in heavy traffic. That's when accidents happen. Of course, it is not really an accident; but
rather, vehicle crashes occur as a result of bad decisions and poor choices. Teenage drivers are young, make poor decisions from inexperience, and therefore, are involved in more wrecks. As we all try to get where we are going (work, school, home), let's be careful and considerate on the road. An accident can happen in an instant and result in serious injury or even death. Better to be late than not to arrive at all.
WORKERS COMPENSATION ACCIDENTS
With growth comes new construction. And with new construction comes more potential for injuries and workers compensation accidents. Construction sites, whether they are residential homes or commercial buildings, are very dangerous. In an instant, a worker can be seriously injured. Everyone has to be focused on their safety as well as the safety of their coworkers. Otherwise, bad things can happen very quickly. In his 25 years experience in handling workers compensation cases, attorney Robert J. Reeves has seen just about every type of injury from injured backs, shoulders, knees, and paralysis. Of course, no two cases are the same, and each claim turns on individual facts. Small details can make a big difference in the final outcome of a case. It can sometimes even determine whether a case is found to be compensable or denied. Better make sure your lawyer has the experience you need to represent you and your family.
BOATING | PWC (JET SKI) ACCIDENTS
One of the best parts about living near Lake Wylie is boating, skiing, sailing, and personal water crafts (jet ski). Nothing is more fun than a day out on the lake. Boating and skiing make for great childhood memories that can last a lifetime. However, you have to be careful and constantly aware of other boaters and swimmers in the water. Otherwise, bad things can happen, and serious injury can occur. Because boats and jet skis don't have safety belts or airbags, an accident almost always results in serious injury or death. You have to be careful and watch for everything on the water around you. You have to avoid dangerous situations at all times. If you don't keep a lookout, a day on the lake can have permanent consequences.
DUI | DUAC | BUI ARRESTS
Lake Wylie is growing fast. We have great bars and restaurants. Our favorites include Sweetwater and T-Bones on the Lake. Of course, with great bars also creates the risk of arrest on the way home (DUI) and on the water (BUI). Our roads are heavily patrolled by several police departments, including York County Sheriff's Department, South Carolina Highway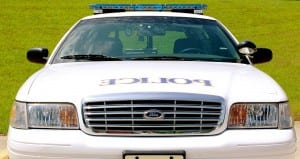 Patrol, and Clover Police. A day on the lake is patrolled by the Sheriff's Department as well as the South Carolina Department of Natural Resources. They have boats in the water and watch out for drinking and unsafe boating. They have the legal authority to stop boats at will for "safety inspections" where they verify required equipment by U.S. Coastguard regulations. While we all enjoy a cold beer after a day on the lake or while on the lake, you have to be aware that both DUI and BUI are serious criminal offenses which can result in significant fines and a permanent record. If charged, you should immediately consult our criminal defense lawyers so that they can guide you through the process and give you options. There is a lot riding on these charges. Better make certain you have confidence in the criminal lawyer you hire to protect you and your family.
The attorneys at Robert J. Reeves P.C. have diverse backgrounds, including a former insurance defense lawyer, former prosecutor, and a former Registered Nurse (RN). We focus our law practice on serious personal injury and workers compensation, family law and divorce, and DUI / DUAC / BUI cases. All of our clients have our personal cell phone numbers and direct email addresses. We pride ourselves on returning your phone call the same day. We would be honored to meet with you and see how our firm and experienced lawyers can help with your family's legal need. Call us today to schedule an appointment. We look forward to seeing what can be done.
LAKE WYLIE SC | CLOVER SC
Lake Wylie is a great place to live, work, and play. The lake itself is home to boating, skiing, and tubing. Families come from all over to spend time on the water with their children. That's how great memories are made. Clover is also a wonderful place to grow up and raise a family. Together, Clover and Lake Wylie are growing fast as folks from Charlotte discover our great schools and low taxes. With more growth also comes more people and risk of accidents. We hope you never need us, but if you do, we are here in Lake Wylie and Clover.
We have lawyers who are licensed to practice and handle cases in both South Carolina and North Carolina. We are honored that you are considering our firm and will do all that we can to help get you through whatever you are facing. Call us today with your legal issue. We will get you the answers you need to make your best decision. You can reach attorney Robert Reeves directly by calling 803-554-4157 or email .
The injury, divorce, and DUI defense attorneys of Robert J. Reeves P.C. proudly represent individuals throughout York County, including Lake Wylie, Clover, Fort Mill, Tega Cay, and Rock Hill.
CAN WE HELP YOU?
Get answers to your questions now.
Call 803-554-4157 
after hours, evenings, or weekends
Legal Help Videos
Check out our featured videos for some legal advice from our attorneys!
Watch Now