SERIOUS AUTOMOBILE ACCIDENTS

An auto accident can change your life forever in an instant. If you are on the road, you are at risk. We see it everyday. Someone is going too fast, not paying attention to the road, or is on their cell phone texting. Others are impaired or otherwise unsafe to drive, whether from alcohol or drugs. Sadly, you or your family member can be seriously injured or killed even if you do everything right. Fortunately, our trial lawyers are experienced auto accident attorneys who practice personal injury law and can help. It's what we do everyday.
Whether you've been involved in a car wreck with another automobile or large commercial "tractor trailer" truck, you need aggressive and experienced lawyers on your side. There are so many questions going through your mind. Who is going to pay for my medical treatment? How am I going to support my family while I'm unable to work? Is anyone else liable for my injuries? Does the person who caused this have enough insurance or any at all? Will I recover from my injuries and be able to go on with my life? What if I cannot go back to work? You have enough on your plate without having to try to figure out the law, too. That's why you need our experienced accident law firm to take this burden away. We have the training, knowledge, and experience as well as the passion to make a real difference in your case.
Our attorneys have helped many families facing the same fears and concerns that you have. As a former Registered Nurse (RN), attorney Robert J. Reeves has personally treated serious accident victims and understands the long-term consequences of serious injury cases. We appreciate what you are going through during this crisis in your life. We are here to help.
We handle the following types of motor vehicle accident cases:

Car Accidents
Motorcycle Accidents
Head On Collisions
Rear End Collisions
Side Impact Collisions
Hit and Run Accidents (where the at fault driver leaves the scene)
Chain Reaction Accidents
Dram Shop Cases (where a bar or homeowner serves alcohol to a minor or impaired person who later injures or kills someone on the road)
Uninsured Motorist Claims (where the at fault driver has no insurance)
Underinsured Motorist Claims (where they do not have enough insurance)
Wrongful Death Claims
Compare our firm to any other. Then call us for a personal review of your particular case. Be Safe. Get Home.
We handle accident claims throughout the Carolinas including: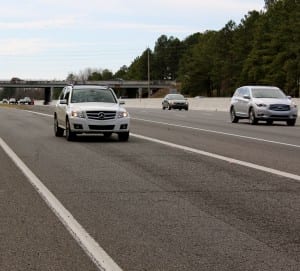 get help now.
after hours, evenings, or weekends
Legal Help Videos
Check out our featured videos for some legal advice from our attorneys!