BUS AND TAXI ACCIDENT ATTORNEYS
Bus  and taxi accidents have a special potential to be catastrophic. Much like other commercial travel options such as airliners or passenger trains, any crash can easily result in serious injuries or death. Buses and taxi cabs often do not require the same protection that private passenger automobiles provide in the form of seat belts or air bags.
While some commercial bus lines may have seat belts, they may not enforce their use, and school buses most often lack them altogether, despite the fact they carry small children.  Some city buses and other mass transit options, like trains, even allow passengers to stand.
If you or someone you know has been injured in a bus accident, call the attorneys of Reeves, Aiken & Hightower at 877-374-5999 for a free consultation and to get the legal help you need.
Bus and taxi accident plaintiffs may be able to sue on a number of theories or factors including: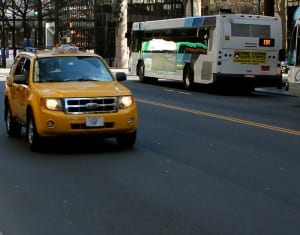 Negligence of the bus or taxi driver
Negligence of other drivers (third party claims)
Inappropriate or dangerous operating conditions
Improper maintenance
Negligent driver training or supervision
Negligent or careless operation
Equipment and buses that should not have been in operation
Aside from claims arising out of a bus accident, bus lines, like other businesses, are responsible for keeping their customers safe while waiting to embark.  If an individual is injured while on a bus or in a bus station, they may have a premises liability or negligent security claim against the bus operator.
Similarly, there are private companies or medical facilities which provide transport services. In these cases, it is imperative that already vulnerable individuals be securely restrained in large ambulances or vehicles. It is also critical that there be appropriate medical personnel on board in case a medical emergency arises en route to the facility. We have handled cases in the past where someone, already injured or suffering from a medical condition, is "dropped" from a wheelchair or stretcher causing even more serious injury to that patient.
Those who are involved in a personal injury accident, including buses, taxis, or medical transport, may be entitled to recover: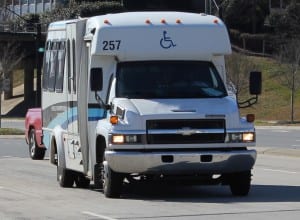 Past and future medical bills
Past and future lost wages
Loss of consortium
Punitive damages
Loss of future earning capacity
Pain and suffering
Loss of enjoyment of life
Mental and emotional disability
Disfigurement and scarring
Property loss
get help now.
after hours, evenings, or weekends
Legal Help Videos
Check out our featured videos for some legal advice from our attorneys!