Fort Mill Lawyers | Fort Mill Office | Robert J. Reeves P.C.
First of all, we are Fort Mill lawyers based here in Baxter Village. Furthermore, attorney Robert J. Reeves has lived and practiced law here in York County since 1991. Consequently, he cares deeply for Fort Mill and those who live here. As a result, he has been there for individuals and families like yours for over 25 years when they need help. And he will be there for you. So what types of cases does our firm handle?

Personal Injury
While some law firms try to handle every type of case, we focus on three primary areas. First of all, we take care of persons seriously injured in Fort Mill automobile accidents. In addition, we've also seen an increase in Fort Mill truck accidents and wrongful death claims. Seems like people take more chances these days. And texting and talking on cell phones remains a big problem. As a result, our experience and credentials become even more important. So here is what we offer.
Since 1989, Mr. Reeves is a practicing trial attorney with over 27 years litigation experience. Furthermore, he used to be an insurance defense lawyer and is also a former Registered Nurse (RN). Consequently, he knows what to watch out for and understands complex injury cases. Finally, he is a member of the Million Dollar Advocates Forum and National Trial Lawyers Top 100 for South Carolina. Don't worry. We're here.
Criminal Defense
In addition to serious personal injury, we also have a criminal defense practice. Here, we focus primarily on DUI, DUAC, and Felony DUI cases here in Fort Mill. Rather than just one lawyers, we actually have two DUI attorneys. Consequently, both Mr. Reeves and Zac Fry, a former York County DUI prosecutor, fight for those charged with "drunk" or "impaired" driving. Due to our commitment to DUI defense, we support the South Carolina Association of Criminal Defense Lawyers. Also, Mr. Reeves is a member of the National College for DUI Defense. Don't worry. This is what we do.
Family Law
And the third practice area our firm offers is family law and divorce. Almost half of marriages today end in divorce. As a result, our divorce lawyers compassionately try to make this process as peaceable as possible. While most couples can usually agree on property issues, child custody and support is another matter altogether. Rather than make the process more chaotic, we concentrate on the end game. After all, no matter how difficult or expensive, the result is the same. Because we have been where you are, we will show you a better way. And you will move on to the next chapter of your life more quickly and more whole. Don't worry. You're not doing this alone.
Fort Mill Lawyers | Baxter Village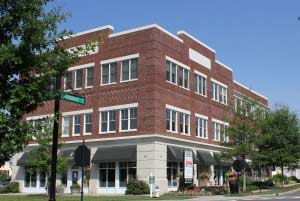 Our Fort Mill office is located in Baxter Village, just off I-77 at Exit 85 (Highway 160). Once you see the Starbucks, turn onto Market Street. Then, we are just 3 blocks down on the right in the Baxter Commerce Center building. Almost everyone in Fort Mill knows the Grapevine Wine Bar. Consequently, we are easy to find as we are on the second floor above them.
From this office, our Fort Mill lawyers take care of clients in Fort Mill, Rock Hill, Tega Cay, Lake Wylie, and Indian Land. In addition, many of our NC clients live here in SC. Since we also have an office in Charlotte, we are able to accommodate whatever is easier for you. Another benefit we offer is we have attorneys licensed in both States. So there is no need to hire different firms. Rather, we are a one stop solution. And finally, if needed, we can even come to you. We want your business. And we work hard to earn it. So call us today.
Fort Mill Office Address and Phone Numbers
1012 Market Street, Suite 205
Fort Mill, South Carolina 29708
803-548-5367 (office)
803-554-4157 (after hours)
803-548-7050 (facsimile)
Mailing Address:
Post Office Box 1297
Fort Mill, South Carolina 29716
Most of all, we are honored that you are considering our law firm. And if you hire us, we pledge to do our best for you and your family. We are Fort Mill lawyers and are standing by. So call now. Because once you talk with us, you're going to feel better and more secure about the future.
get help now.
after hours, evenings, or weekends
Legal Help Videos
Check out our featured videos for some legal advice from our attorneys!